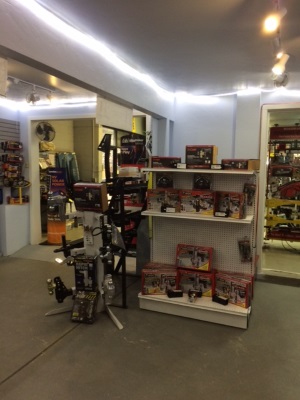 You can find everything you need for your car, SUV, or Truck - from appearance products to cargo carriers for both the roof or trailer hitch. As for receiver accessories, we have anything you could possibly be looking for. Whether it is a simple hitch cover to a fancy ball mount that has all three balls, is adjustable, and folds up to become an attractive hitch cover.
We have become the complete one-stop shop. All items can be purchased in house, or can be shipped.
All information provided by you to the Hitch Corner is completely private. Your information is solely for the Hitch Corner and WILL NOT be shared or sold to ANYONE.
If there is something specific you are looking for, you can E-mail us, Request An Estimate, or call us at one of our 2 locations:
Hitch Corner Littleton
10677 W. Centennial Rd., Suite 103
Littleton, CO 80127
303-904-1558
Hitch Corner East Denver
1900 S. Quince St., Unit E
Denver, CO 80231
720-277-7782

Monday - Friday 8 AM - 5 PM (MST)
Saturday - CLOSED
Appointments are recommended for installations
Click For Map and Directions


Monday - Friday 9 AM - 5 PM (MST)
Saturday - CLOSED
Appointments are recommended for installations
Click For Map and Directions